Inflation and supply chain delays have hit many industries hard over the last year or two, the construction industry included. If your roofing company can't get the materials it needs when needed, and every scheduled job needs to run smoothly to ensure that you stay in business, it's crucial to increase your roofing company's profits as much as possible. 
One of the most critical factors involved in running a successful roofing business is how well you're maximizing your company's profits without sacrificing the job quality that you're known for. Here are three ways to ensure that you're getting the most bang for your buck while still ensuring that you're providing the high-quality work that your clients expect.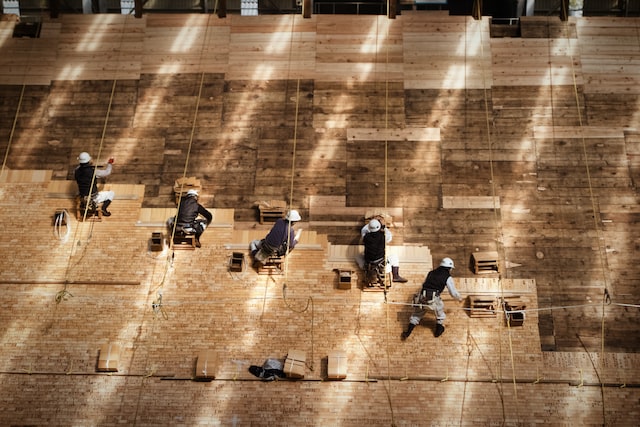 1) Save Money on Gas by Going Digital
One of the most significant holes your hard-earned cash can disappear into is gas. With gas prices at an all-time high and showing no signs of decreasing any time soon, hopping into the truck and heading out to job sites and homes multiple times a day or week simply won't cut it anymore if you want to increase your roofing company's profits.
An easy way to cut out excessive car trips and cut roofing costs while on the job is to "digitize" some of the work you'd normally head to the property to get done and use software instead. Two easy tasks you can accomplish faster with roofing software off-site are:
Roof measurement

Creating proposals and quoting homeowners 
Roofgraf's roof measurement software allows roofing contractors to measure entire roofs in minutes and generate beautiful, easy-to-understand proposals for homeowners to e-sign straight from their emails. 
Instead of heading out to the home to meet the client, hop on the phone, measure the roof, and generate a quote and roof report alongside them through screen share. Not only are you saving gas money, but you're also reducing the risks that come with climbing the ladder, and your clients don't even need to plan to be home to meet you either!
2)
Cut Roofing Costs: Don't Overbuy Materials
These days, we're living in a world where any amount of waste could mean taking a huge hit to your bottom line, and one of the biggest forms of waste when it comes to roofing projects is in overbuying the raw materials needed to complete a roofing job. 
Roofing material prices have been affected by the supply chain issues and inflation we've been seeing since the start of the COVID-19 pandemic, so oversupply issues could really eat into the profits your roofing business needs to make to stay successful. Not to mention that shortages can also affect your orders if you overbuy and then need to wait longer for shipments. 
Avoid overbuying materials by avoiding the mistakes that come with measuring roofs, to begin with. With Roofgraf's A.I. assistant Liz and HD aerial imagery powered by Nearmap, you can trust that your roof measurements and pitch calculations will be accurate. Only order the materials you need to complete the job and improve profitability by never letting anything go to waste again. 
3) Cut out Redundant Software and Paper Documents
Reducing paperwork might not seem like it could increase your roofing company's profits, but that couldn't be farther from the truth. With the number of paper roof reports, contracts, material order forms, paycheques, proposals, etc. that a roofing company can generate in a given year, these things can really add up quickly. 
According to a report by Record Nations, the average paper-dependent business spends around $8,000 a year on paper alone. Cutting out these paper documents and switching to roofing software, digital storage services, and email to store and send all your important paperwork can cut roofing costs pretty dramatically. 
In the same vein, you should also consider cutting out any redundant software from your roofing tech stack to save additional money on unneeded subscriptions. For example, if you use a CRM to manage your roofing leads and track job status, while you're using a second software to measure your roofs, generate your quotes, and send over your contracts, consider finding a tool that can consolidate everything, such as Roofgraf. 
This will not only save you money but will also make sure everyone at your company knows where to find important information and stay on the same page, reducing the chances of things getting lost or falling through the cracks.
In Conclusion
Increasing your roofing company's profits starts with cutting roofing costs without sacrificing any of the quality you're known for as a contractor. What's the easiest way to do this? Get rid of extra costs hidden in the places you'd least expect them, such as in paperwork or unneeded software subscriptions, while also finding ways to cut down on the biggest offenders, such as gas. 
Using Roofgraf, roofing contractors can accurately measure roofs, generate roof reports and BOMs, send beautiful proposals, manage their leads, and more. Try Roofgraf for free today to see why it's your competitor's best-kept secret.