As roofers move away from the traditional pencil, paper, and measuring tape way of working to embracing new technologies to get the job done more efficiently, we've seen the industry grow and change a lot throughout the last 10 years or so. 
One of the biggest changes to the roofing industry lately has been the adoption of using roof measurement and proposal software alongside other tools such as drones to speed up the roof measurement and inspection process. In this article, we'll outline why using a drone alongside the rest of your roofing tech stack can be a win for your business, how to best implement this combo, and we'll list the top three best drones for roofing available this year.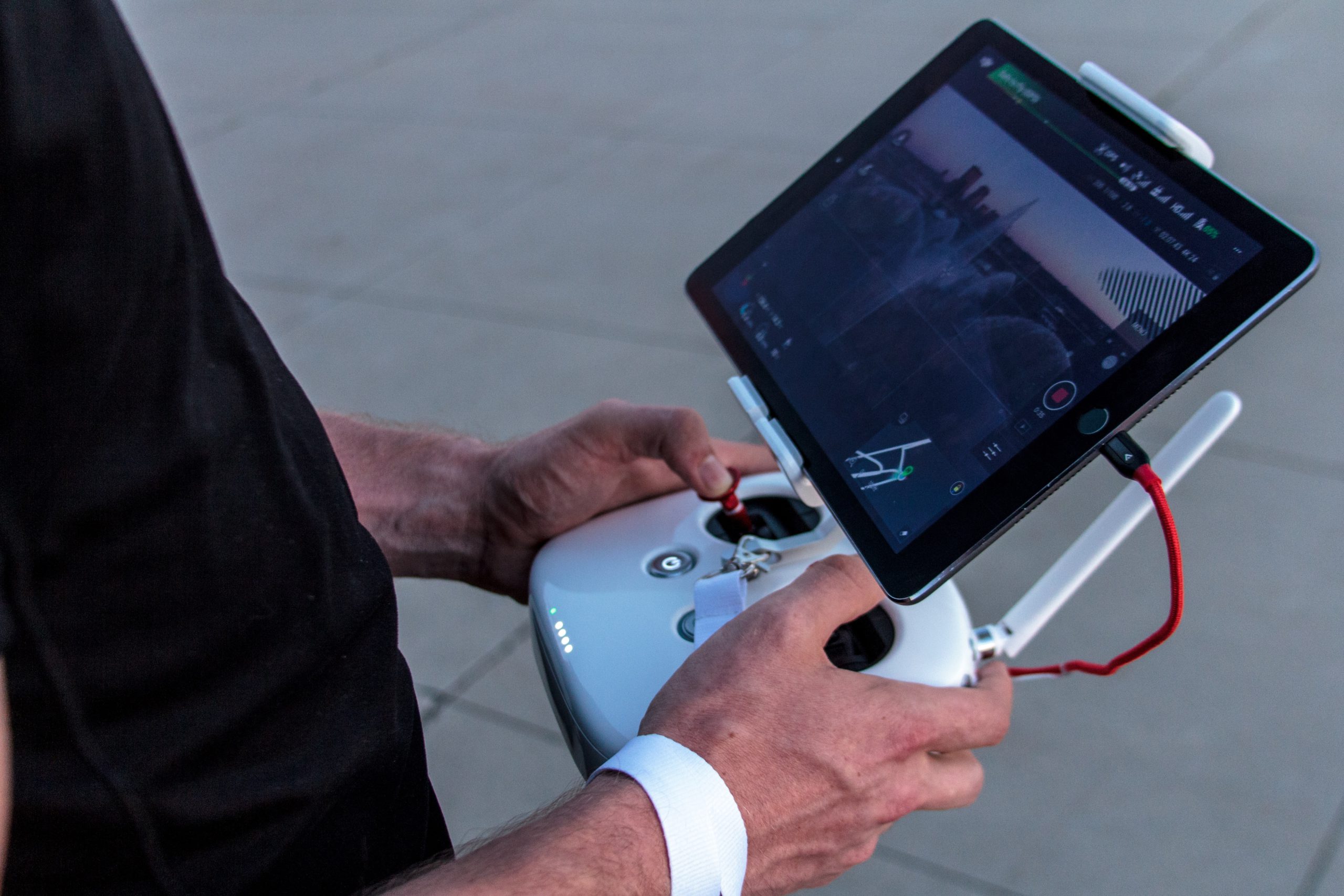 Why use a drone for roof inspections?
If you're using a roof measurement software like Roofgraf, chances are that you understand that you don't necessarily need to climb the ladder to take your initial measurements, saving you tons of time. 
That said, using satellite or aerial imagery alone isn't always the best way to get a full view of what needs to be done in terms of roof repair or replacement. Adding a drone for your roof inspections can help you save time as well as lower the risk associated with climbing the ladder for anything besides finishing up the roofing job for the client. 
In an industry where the fatality rate is 52 per 100,000 workers, anything that can keep a roofer off of a roof and away from hazards is something that many contractors welcome. 
How to Include Drone Imagery in Your Roofing Proposal
Roofgraf's roof measurement software offers users the ability to add any files they'd like as attachments to their roofing proposals, giving their client's a better idea of what work needs to be done on their home and why. Using this feature, you can upload your drone images or 3D models generated from any roof inspection software included with your drone right onto your quote for the homeowner to browse or save to their device. 
Roofgraf's measurement tool also has the ability to measure directly off of drone imagery, rather than a satellite or aerial image, giving you the option to display the best view of the client's own home on the quote instead of a simple top-down view. 
This feature is also incredibly useful if the house is a newer build that doesn't yet have any imagery available for it, or if it's in a rural area where the image might not be as clear as a home located in an urban center. 
To measure off of drone imagery with Roofgraf, all you need to do is select the "upload my own imagery" option after entering the property's address and use one single roof measurement to set the scale for the rest of the roof lines. Then, trace out the roof as usual and let the roof measurement software handle the rest!
Best Drones for Roof Inspections in 2021
Best Budget Drone for Roof Inspection
Starting at $449, the DJI Mini 2 is a great entry-level drone for roofers who are just dipping their toes in the water but don't let the price tag fool you, this drone has everything you need to capture some great roof imagery. 
With a 4K camera shooting at 30 fps and level 5 wind resistance (resisting 29-38 kph winds), this tiny drone weighs in at less than 249g, perfect for throwing in the truck and carrying out to the job site without taking up too much space. It also has a battery life of 31 minutes and can transmit a signal from as far as 10 km away which is more than enough for inspecting a roof. 
Best Professional Drone for Roof Inspection
With a price tag of either $1,599 or $2,049 USD depending on whether you include an RC controller with a screen or not, this drone shoots beautiful 4k video at 60 fps, takes 20 mp photos, and like the Mini 2, boasts a 30 minute flight time. 
It can also live stream its imagery back to you in 1080p quality within 10 km and can sense obstacles in 5 directions ensuring a safe flight. Roofers love this drone for the high-quality imagery it outputs, allowing them to see objects as small as screws and cracks without ever climbing the ladder. 
Best Overall Drone for Roof Inspection
If you're looking to invest in the best of the best in inspection drones, you'll have a hard time finding anything better than the Parrot ANAFI Ai. Designed with inspections and surveying in mind, this drone has all the bells and whistles you'll need to quickly and easily get a full roof inspection done in minutes. 
Taking 48 mp still photos, this drone provides some of the best images in the industry, giving you a crystal clear view of the roof and its details with a level of sharpness clear enough to allow you to see things as small as serial numbers. It also comes with 4g capabilities and its own proprietary software to construct 3D models of its flight path on the go.  
Information about this drone's pricing has yet to be disclosed, as this updated version was just announced in June 2021, but if it's anything close to Parrot's other offerings, you can expect a high price tag to match all of the tech stuffed inside this tiny machine.
In Conclusion
When it comes to roofing technology, drones are just another product available to help make your job easier and safer. While the sheer amount of drones available on the market may be overwhelming, the choice may be easier than you think once you consider your needs and budget. 
Once you have your drone, using it alongside Roofgraf's roof measurement software is a no-brainer. Start your free trial of Roofgraf today to learn how easy it is to measure from drone imagery and discover our other features built to help you work smarter, not harder.