Why Having a Dedicated Roofing Tool Makes the Most Sense for your Business
When it comes to roofing in the 2020s, having a measuring tape, phone line, and pencil in your arsenal just isn't enough to keep up with the big guys anymore. While these tools definitely get the job done, you should also look into roofing software options that can help you streamline your process and get more done in less time. Here's why having a dedicated tool can help you take your business to new heights.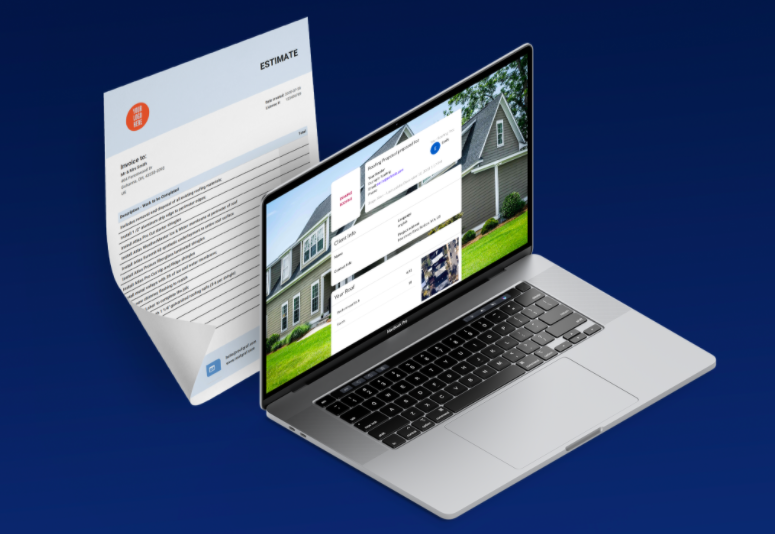 1) Everything you do is in a centralized location
Forget using separate tools to measure, quote, and create your bill of materials and roof reports. Your business needs a "home base", why not make it a roofing software? When you turn on your computer in the morning, you should have one central place with all the information you need to get started for the day.
Your roof measurement software should also be where you keep all of your lead information, as well as where you generate and send your quotes and download your bills of materials and roof reports. This guarantees that your process is as quick and efficient as possible. Everyone on your team should also have a user account in your chosen platform so you're all on the same page throughout the day, whether you're at home or on a roof.
2) Having a dedicated tool saves time 
Having your workflow scattered around different programs, apps, and spreadsheets might cost you more time than you realize, especially in the long term. Opening and closing different programs, transferring data and keeping everything organized can cost a roofing contractor hours every week. This is time you can spend in other ways that better improve your bottom line – be it scheduling new jobs, calling your prospects, or sending out proposals. 
When the place you get your measurement reports is also your estimation software, you no longer need to call your client to schedule a trip to the home, measure, head back to work to put together your proposal, and then send it out. All of this just to have to schedule another trip to the site to get the job done. 
Now, you can both measure and send out your proposal in a few minutes or head to the site and build your quote in front of the homeowner from your mobile device or tablet to discuss and engage with the client in real-time.
3)  Using only one tool is the easiest way to get the job done
Sure, you can order a report for your roofing job using one service, and then use another to put together a nice proposal for your client, but that takes more effort than necessary – especially if you have to manually input all your roofing costs and measurements into your quoting software. 
Only using a single roof measurement app means that all of the different aspects of the tool are already built to communicate with each other, taking out any manual data entry from your workflow and allowing you to generate what you need, when you need it in a single click. Whether you're ordering a report or measuring the roof yourself to obtain the report, you should have it all at the same place.
Conclusion
While having separate, specialized applications for different parts of your work sounds like it could be helpful in your day-to-day, you might actually be hindering your ability to do your best work and close more roofing jobs.
Using a tool like Roofgraf, you can manage all your leads, measure roofs off of HD aerial imagery, download or order your roof reports and bills of materials as well as generate and send out beautiful proposals for your clients to e-sign all before your first cup of coffee of the day has finished brewing.
Have you made it to the bottom of this article without signing up yet? Give Roofgraf a try risk-free now and let our industry-leading software and customer support show you why we're the best in the game at helping roofers like you close more sales, grow their businesses and save valuable time.