How Roofers Can Reduce Paperwork
Before the widespread adoption of computers and software, paperwork was just a regular part of any business' day-to-day. From work communication, accounting, product purchases, quotes, and more, a large portion of any employees or business owner's day had to be reserved for paperwork to keep the company running smoothly. 
These days, many of these tasks have been replaced with software applications but somehow, many roofing contractors are still finding themselves drowning in mountains of paperwork, both digital and physical. 
Here are a few surefire ways to reduce the amount of paperwork your roofing business needs to manage to be successful while leaving you more time to grow.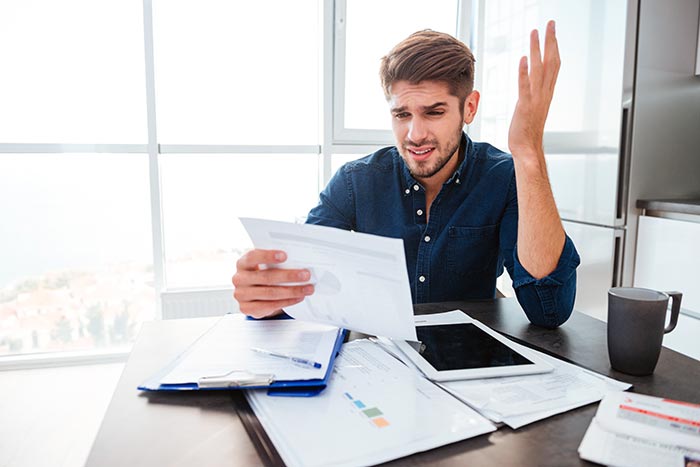 1) Centralize your work to one digital platform.
Staying organized is nearly impossible when you don't have a single consistent location for all of your documents and files. Do some documents live in paper format on your desk while others are saved on your hard drive, while more still are saved somewhere in the cloud? When all your documents are scattered around and hard to find, any simple roofing project can become a challenge, especially if things have duplicates or are saved in different locations.
Choose a software that allows you to save all your projects, measurements, roofing materials, templates, contracts, lead and client info, and proposals in one single location that everyone at your company can access if necessary. This ensures that no time is wasted digging around and searching for the right information every time you need to start working on a new roofing job.
2) Automate your workflow wherever possible.
If you're someone who spends a lot of time per client inputting roof measurements into spreadsheets and then transferring those into your proposal template while calculating your material costs by hand, there's a better way.
Using roofing software like Roofgraf takes what used to be a tedious process and makes it incredibly fast and easy to put together your roofing quotes and measurements without any extra effort.
Once you set up your account with your templates, materials, and pricing, every single quote becomes a piece of cake to put together. Just outline the roof, let the software measure and identify line types and boom – your roof report, bill of materials, and proposal are ready to go in a click!
Additionally, any extra files you'd like to send your clients along with your proposals can be added to the software and automatically added to your quotes. You can also add tax information and set up the terms and conditions your clients will be agreeing to inside the app so everything is centralized and easy to access for everyone involved in the project.
3) Use a roof measurement software for accuracy
One less-obvious way to reduce the amount of roofing paperwork needed in your day-to-day is to make sure you get your measurements right on the first try. Having to go back and measure the house, whether in person or with software costs you time, but it can also result in extra paperwork. All this extra work can take valuable time away from growing your business and working on other projects. Instead, use software that can guarantee you the right measurements without the extra travel. 
Using a combination of a proprietary algorithm powered by our A.I. assistant, LIZ, and HD Imagery provided by Nearmap, Roofgraf provides the most accurate roof measurements on the market. 
Don't have the time to measure yourself? We have you covered with our Roof Reports as a Service option where our team will measure for you in one business day or less. Be confident in your roof reports and bills of materials knowing that your roofing costs and measurements are accurate enough that you can get started on your job faster than ever before and with fewer mistakes.  
Conclusion
When it comes to running a business, everything you do should be optimized so you can make the most out of every day with the least amount of effort. Reducing paperwork with the tips above is one of the easiest and most effective ways to get more done while also reducing daily stress. 
Have you made it to the bottom of this article without signing up yet? Give Roofgraf a try risk-free now and let our industry-leading software and customer support show you why we're the best in the game at helping roofers like you close more sales, grow their businesses and save valuable time.