4 Ways to Grow Your Roofing Business in the Down Season.
In a previous blog we mentioned how competing with yourself eliminates your competition. Today, we'll be discussing the advantages of how using a roofing proposal software can help you grow your roofing business year-round.
When the weather gets tough, it's time to get tougher. The winter months can be hard on roofers – snow storms, cold temperatures and uninterested homeowners can often mean a decrease in interest and roofing jobs. Here are four things you can do during this time to stay busy and most importantly, increase your sales and cash flow.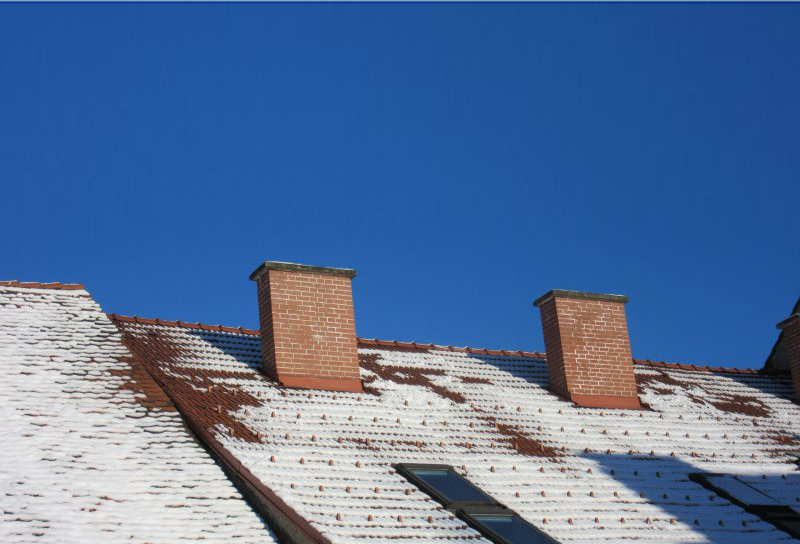 1) Keep Roofing!
While other roofing companies have shut down and your competitors have taken off on vacation, it's your time to shine. Be the roofer who's still working in the winter months for the customers who need emergency repairs and replacements.
Roofing in the winter can be tricky. Provide your workers with more training and gear to handle the increased risks safely. You don't want to put your team in jeopardy for a few extra bucks. Make sure they're all up to date on the newest techniques and have the know-how to stay secure while they're on the job.
Consider using premium products designed to withstand even the worst of weather. If you can get it up in the cold or wind, these will likely withstand anything the year can throw at them which could also be a huge selling point in general. Adhesives might not stick, shingles might snap and break. Do your research and find out what installs best in cold weather and which materials should be avoided until the cold dissipates.
Create a client base by offering off-season prices and seasonal discounts to drum up sales. Most people consider summer the best time to get started on their home improvement projects. Convince them otherwise with a nice deal if they book within a certain timeframe.
2) Get Organized
Set up your roofing software. If you haven't been using any automated tools, consider a software solution developed for roofing contractors and salespeople. Schedule a Roofgraf demo and take a look at how much easier it is with technology that can help you set up and organize your projects when you're smack dab in the middle of the busy season and don't have time to do anything but plan your meetings and install. A good business management software can make a huge difference when it comes to saving time when it matters most.
Make sure to also plan out your discounts and promos for the early birds. While everyone else is on vacation or working other jobs, take some time to figure out how you're going to beat the competition. With a few clicks, you can add these discounts and promos into your templates in Roofgraf to have them at the ready when you're in front of a potential customer who may be less interested because of the season.
While you're setting up your discounts, take the time to update your presets and templates. Are all your materials accounted for? Have you changed any pricing recently or stopped using any specific products? Don't bog up your estimating software with old presets that you'll need to sift through every time you're looking to create something new.
3) Work on your cold leads and future projects
Take some time to go through your cold leads. Do you have any leads who have been dodging your calls and emails all summer?
Add cold leads to Roofgraf and send out some proposals. You never know who might open it up, see your professional quote and give you a call. What takes a few minutes could land you a sale.
You can also get ahead by creating projects for anyone who is taking estimates for an install in the early spring. Let them know you've been thinking about their project and show them a few options you've been considering so that you can get a head start when they're ready to go.
Roofgraf's accurate roof measurements and HD imagery make it easy to crank out proposals in minutes for just about anyone you can think of who might open up a quote.
4) Head to disaster-prone areas after big storms
In a previous blog, we mentioned that being someone's saving grace after a natural disaster could be a great way to grow your business and provide a quick and empathetic solution.
It might be a good idea to take jobs in storm-prone regions when business slows in your usual stomping grounds. With hurricanes expected in the Atlantic any time from May to November, you could easily book repairs and replacements for December through January in the most Eastern states and provinces.
With Roofgraf, you don't have to go anywhere to generate a proposal. Do it from the comfort of your home or office. When a storm is about to hit, start marketing to these regions and create proposals as soon as possible.
The HD imagery allows for accurate estimates while the Map View is a great tool to use for customer management without even leaving your desk. You can then line up your installs and schedule a period of time to travel to these regions to complete jobs.
In closing, while business may slow down in the winter months, it doesn't mean you should too. Use these four tips to capitalize on the slow season to prep and close more deals than ever before with Roofgraf.