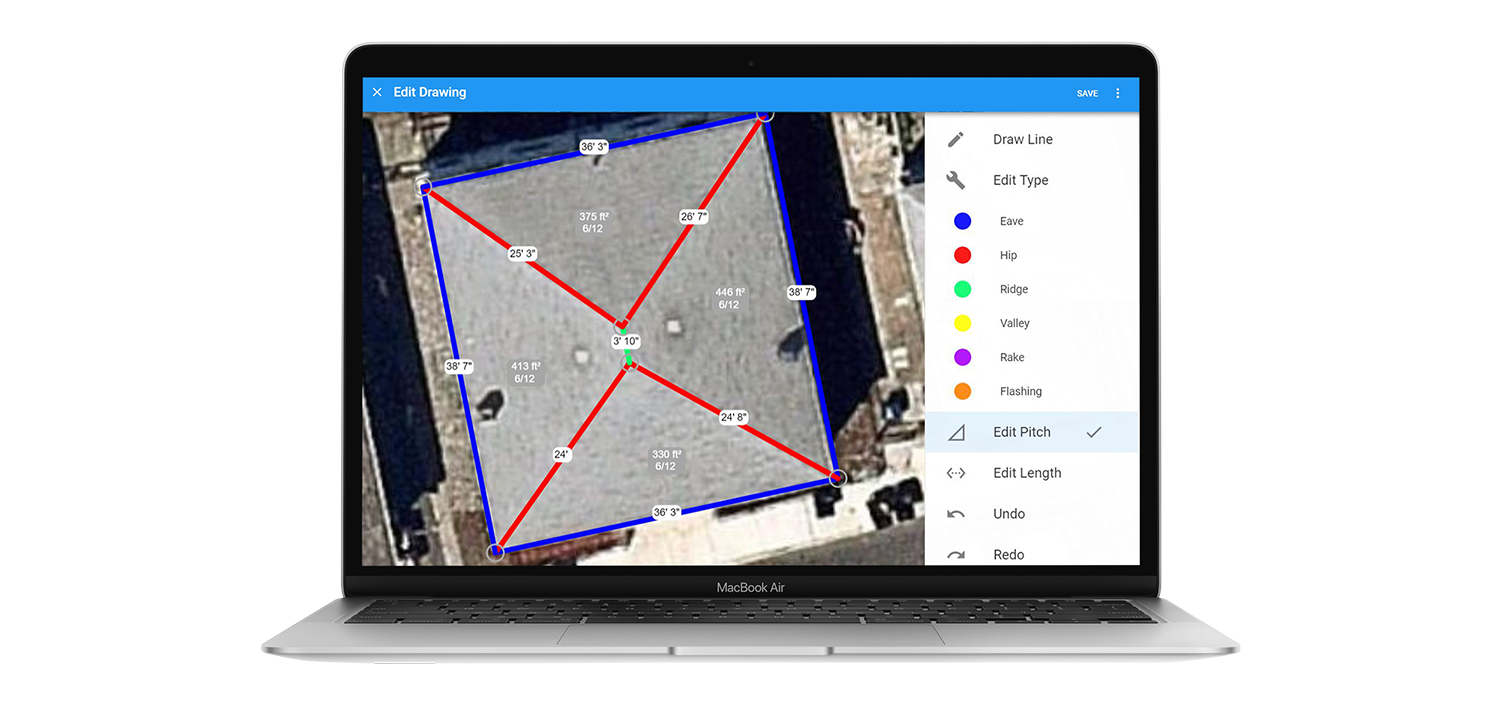 How to get the most accurate measurements in your roof report
When looking at all the questions we get from contractors looking into software solutions for their roofing businesses, the most common concern we see coming up time and time again is "how do I get the most accurate roof report?".
We get it – as a professional roofing contractor, you trust the accuracy and precision of measurement skills above anything else, especially when it comes to delivering the great service your company is known for.
That being said, we also know that visiting job sites for roof inspections and measurements takes time – time that you could instead spend on growing your business.
For the easiest, most accurate measurements possible, software is key
When you've got too many roofing projects in the pipeline, it's time to start looking into measurement tools to help you take your business to the next level and save time without sacrificing accuracy in your measurement reports.
Roofgraf is a roof measurement software created specifically to help your business grow by reducing your workload and saving you valuable time. Using a combination of HD satellite and aerial imagery from Nearmap and Google Maps, Roofgraf is not only able to accurately measure a roof but also determine pitch and line types in a single click.
This, in turn, allows you to generate a full roof report for any address you choose in a fraction of the time it would take you to head over to the home to gather the information you need to put together an estimate for your client.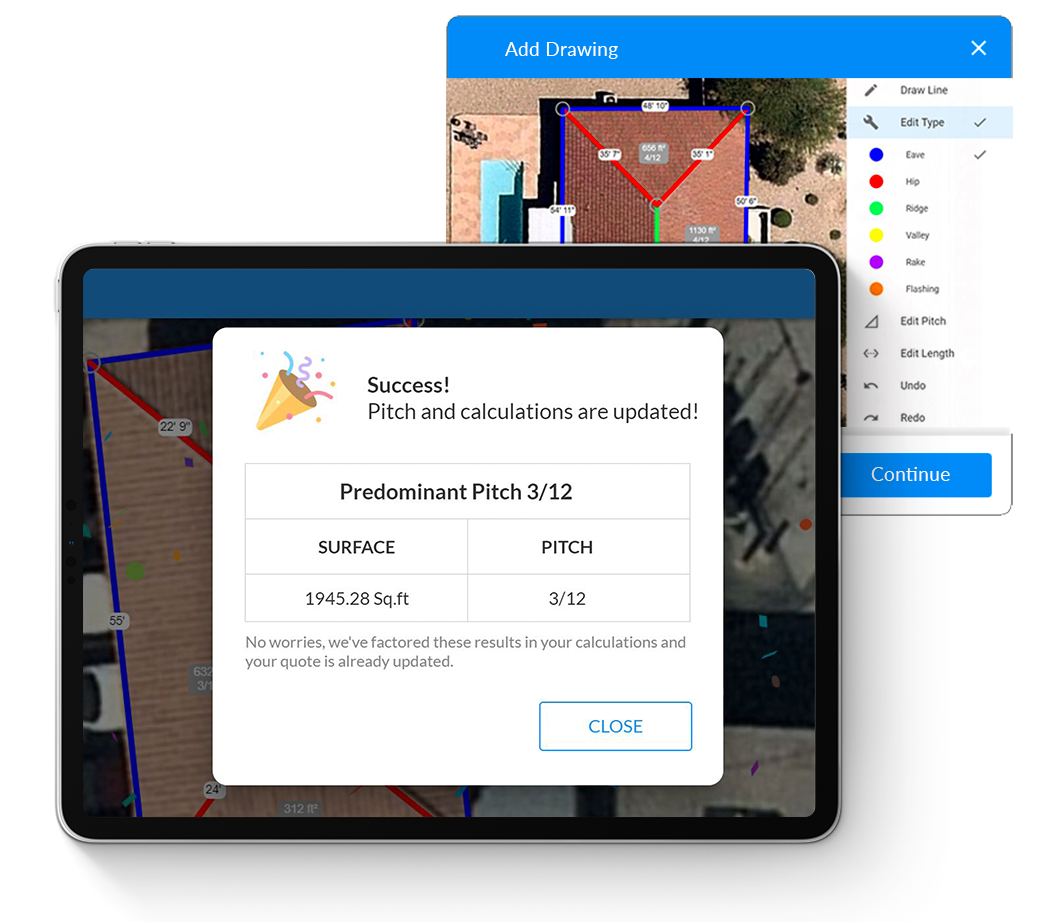 Speed things up further with an all-in-one solution
While having accurate measurements is the backbone of any roofing job, there are other features you should consider within your roofing software that will help you capitalize on the momentum you've gained from being able to take all your measurements from the comfort of your desk.
Generate a roof report at the click of a button to download a branded PDF of your drawing as well as area, length, and pitch diagrams. Customize your report using our color-coded line types as well as automatic waste calculation to review which option is the most effective for your bill of material.
Create smart templates based on your product catalog to quickly apply any combination of materials to your projects and create dynamic quotes at the click of a button. With Good, Better, Best options, use Roofgraf to set yourself up as your only competition by offering options to your clients at any price point.
Roofgraf was built to help you reduce the time you spend on paperwork and boost your productivity and sales numbers by saving you travel, measurement, and calculation time. Forget making any trips to the home to meet with the homeowner and climb the ladder. Get accurate roof measurements and generate beautiful proposals from your desk to email to your leads instead.
Use Roofgraf to offer up to three separate options for materials and services and make any changes the homeowner would like to see on the fly with proposals that were created to be as dynamic as you and your business.
Have you made it to the bottom of this article without signing up yet? Give Roofgraf a try risk-free now and let our industry-leading software and customer support show you why we're the best in the game at helping roofers like you close more sales, grow their businesses, and save valuable time.