The roofing and construction industries are some of the oldest industries in the world, but throughout their history have stayed largely the same in terms of how the job gets done until recently. With the advent of the internet, software, and the tools at their disposal, roofers are now faced with more options to get their projects completed than ever before. 
From something as simple as improvements to roofing tools and materials, to huge advancements in how roofs get measured and quoted for, the roofing industry is seeing huge improvements to how it handles what used to be only manual work. Here are three ways you can upgrade your roofing business and become a high-tech roofer.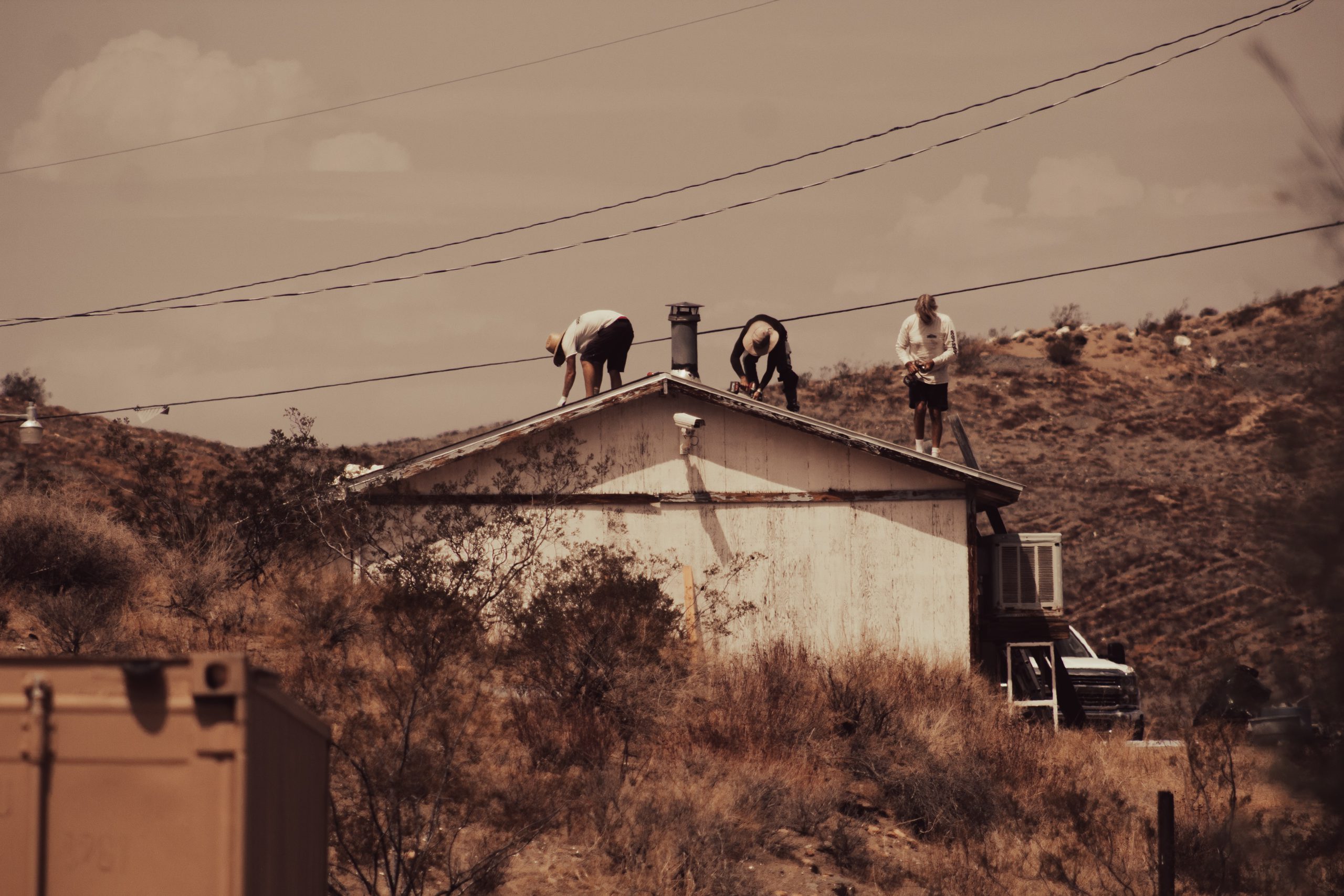 Stay On Top Of Innovative Roofing Technology and Materials
While asphalt or wood shingles will always be a great option for homeowners looking for a tried-and-true, classic look for their home with great durability at a good price, there are tons of other types of roofing materials available now to take any roofing job to the next level.  
 Homeowners nowadays expect their roofs to not only protect their homes and have nice curb appeal, but they often require other additional benefits from their roofing job. Be it to withstand high winds, or storm damage caused by hurricanes or climate change, or to help keep the heat out (or in) their homes, you should have options available for any request that comes through the pipeline. 
 Roofers should always have an eye on new roofing technology and materials created for homeowners who like to be early adopters in tech or are environmentally conscious. This includes paying attention to solar roof tile technology and availability, knowing how to best install a green roof, or being aware of what kinds of shingles and materials are preferred to install traditional solar panels on.  
 Being aware of the trends and new options available in roofing will help to future-proof your roofing business and help you to attract the highest paying, and most interesting clients your company can deal with.  
Drones and HD Imagery
Consumer drones have made a huge impact on the film industry since they hit the market, but they can also be used for many different applications in the roofing and construction industries as well. With technology improving and prices decreasing, many high-tech roofing companies have taken to using drones for roof inspections.  
In an industry where a certain level of danger is expected every time you or a team member needs to pull out a ladder and climb a roof, adding a drone to your toolbox to fly over the home in question and gather HD imagery and video of your client's roof not only saves tons of time, but also helps to keep you safe on the ground as much as possible. 
With cameras that capture video at 4k and up, drones allow you to see even the smallest issues and imperfections on the roof at a distance and without much effort. Many drones nowadays even come with their own roof inspection software pre-installed to better guide you on the job, and allow you to save your images to add to your proposals or even measure from in your roofing software.  
Roof Measurement Software 
Of all the roofing technology improvements that have come out in the last few years, roof measurement software takes the cake as one of the most groundbreaking advancements for the industry.  
With the use of technology found inside a roof measurement software like Roofgraf, roofers can now track and manage their leads, measure roofs with A.I.-powered accuracy, and generate roof reports, BOMs and proposals for their clients to sign on the spot, without ever having to head out to climb a ladder. This saves contractors hours of time a week, and helps to make sure that you get your estimate out to the homeowner as quickly as possible, and ultimately before your competition does.  
Homeowners still expect, to a degree, that their roofer will hand over a quick penciled-in quote to them on a piece of paper to decipher, so receiving a beautiful, polished proposal which allows them to view up to three separate Good, Better, Best options, select their roofing material and color, and e-sign straight on the quote already paints you as the professional that you are and will be sure to keep your proposal on the top of their pile.  
In Conclusion
Even though roofing is, and always will be a manual job, there are many technologies and advancements available to not only help you work smarter, but also set you apart from the competition by making you a high-tech roofer.  
From new roof materials to drone technology and roof measurement software built to make your daily life easier, it's important to always be aware of what options are available, and what roofing technology is capable of if you want to stay ahead in this industry.    
With SmartQuote and FastQuote templates, accurate roof measurements, roof reports in seconds, and beautiful proposals with Good, Better, Best options, Roofgraf's roof measurement software has all you need to close more sales, grow your business, and save valuable time. Give it a try, risk-free today to learn why roofing software can set you apart from the competition.