Putting together roofing proposals for new constructions can sometimes be tricky, especially if all you have to work with is a blueprint of the home and a description of the homeowner's vision. 
 Nowadays, however, putting together roofing estimates for new constructions has never been easier with the help of roof measurement software. In this article, we'll outline three ways roofing software can help roofing businesses quote new home constructions in much less time than you might think.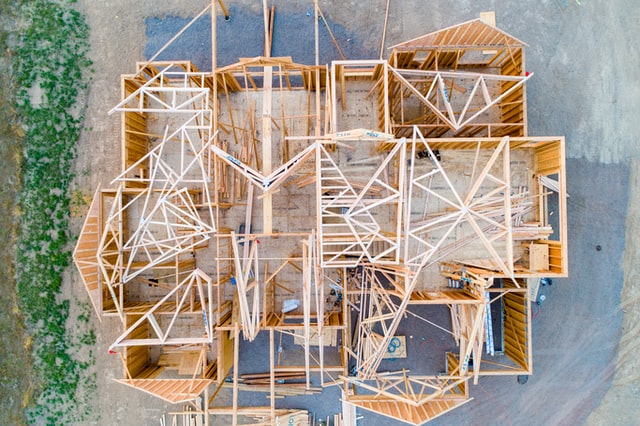 Enable homeowners to better understand their costs and visualize their new home
Building a new home can be very expensive, and it also requires a lot of organization and planning. Roofing contractors can help reduce some of the stress that comes with new constructions by using roof measurement software that not only provides the homeowner with a roofing proposal, but that also can get them additional documents for their records that they can store for themselves both for the task at hand, and also for future reference.  
Using Roofgraf, roofing companies can provide their clients with an estimate, a full roof report, and a bill of materials for their new construction project. Not only will this help illustrate where their money is going, but also provides them with the measurement reports and list of all the materials and their quantities your roofing company used on their job, which could be extremely helpful to them down the road.  
 All these documents can be downloaded by the roofing contractor and attached to their Roofgraf project for easy reference when they need it. Roofers can also use Roofgraf to generate a 3D model of the yet-to-be-built home, and attach a screenshot to their proposal as well, giving them a full view of their new home before it's completed.  
Provide a speedy, accurate estimate regardless of construction status
The biggest advantage of using software to quote for a roof installation on a new construction home is that roofing contractors can get a quote sent out in minutes rather than the hours it might take to input every roof measurement into a proposal and do the material and pricing calculations manually. 
 With Roofgraf, all you need to do is import an image of the home's blueprint, enter one measurement for scale, and let the software calculate every other dimension, identify pitch, and line types automatically. From there, you can simply generate your roofing proposal as you would for any other roofing job where you have satellite or aerial imagery of the home.  
 This, paired with Roofgraf's digital signature capabilities means that you can have your roofing job measured, quoted for, and e-signed by the client in less time than ever before, without needing to make any additional trips to the build site, and with less margin for error.   
Upsell with Good, Better, Best options
People who are in the process of building a brand new home are prime candidates for an upsell on higher quality products and additional services. A person building their dream home is likely someone who is much more open to buying the "best of the best" for their new house, rather than someone who may just be replacing an old or damaged roof out of necessity.  
 While new construction roofing jobs are also likely constrained by the builder's budget, it doesn't mean that you can't highlight and offer more on your roofing proposal. Use Roofgraf's Good, Better, Best options to provide a range of roofing materials and services for the homeowner to click through on their own, without any pressure, and select what both fit into their budget and what would work best for their new construction home.  
 Combine the Good, Better, Best option with Roofgraf's SmartQuote templates to quickly swap out selections in front of the client, or based on their comments on your original roofing estimate to always make sure you can offer the best deal and a wide range of different roofing services and materials, ensuring that you always have the best possible selection for their roof project.  
In Conclusion
 Preparing a roofing proposal for a new home construction should never be difficult if you're using a roof measurement software that enables you to put together the best possible estimate for your client. Get your quote out to the homeowner with all the information that they need to make an informed decision about their new build in minutes with Roofgraf. Try it for free today to see the difference.